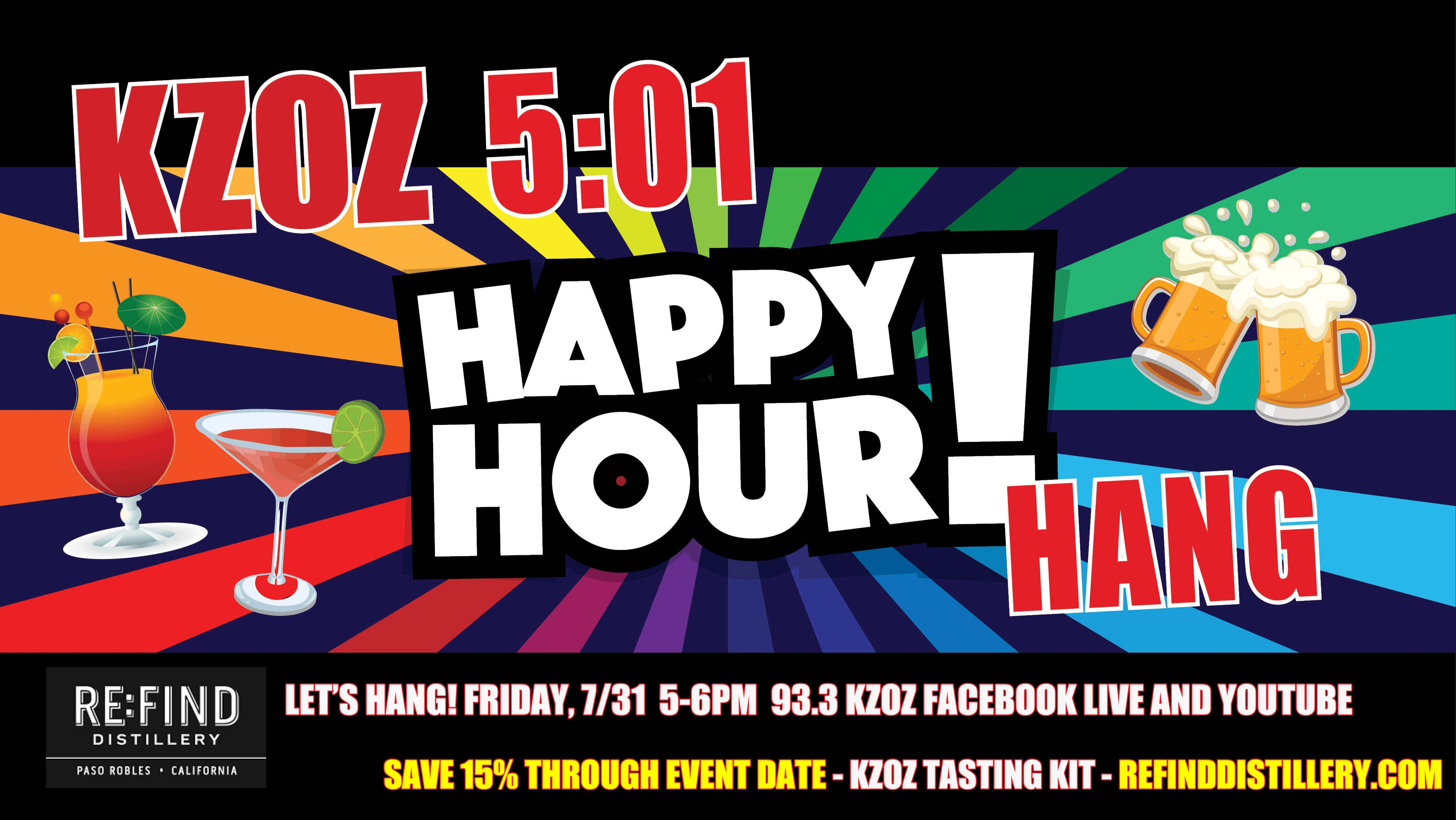 Stir it up, shake it up, crack it open!
The KZOZ 5:01 Happy Hour Hang with Jeff & Jeremy is BACK on Friday, 7/31 from 5-6pm!
We're back at it on 7/31 with your favorite virtual happy hour hang time! Blow off some steam with the KZOZ crew and ReFind Distillery! Learn those pro tips and tricks for mixing some badass cocktails!
Plus, new this week, we're rocking a guided spirits tasting to really get into these rad local spirits!
Like 93.3 KZOZ on Facebook and get in on the hang! Here's a link! CLICK THIS!
CLICK HERE TO WATCH AT THE ALL NEW 93.3 KZOZ YOUTUBE PAGE! 
SAVE 15% ON YOUR KZOZ TASTING KIT THIS WEEK!
Tasting Playlist for 7/31:
Spirits Tasting Kit: 100ml bottle tasting kit that includes vodka, cucumber vodka, gin, barrel finished vodka
Cocktail #1: Blueberry Gimlet
Cocktail #2: Spicy Greyhound
The KZOZ 5:01 Happy Hour Hang from RE:FIND Distillery!
SIDE NOTE: Did you know that RE:FIND makes hand sanitizer?? CLICK THIS!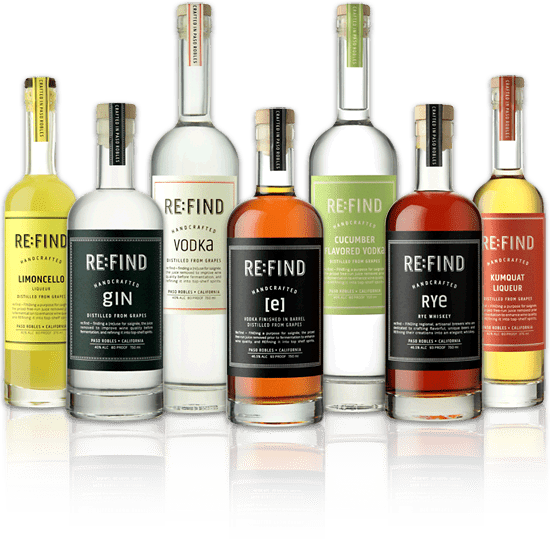 About RE:FIND Distillery:
Paso Robles vintner Alex Villicana pioneered the craft-spirits movement on the central coast by creating Re:Find Distillery, the Central Coast's first craft distillery. His desire to produce sustainable farm-to-table, handcrafted spirits has served as the incubator the created a now vibrant niche industry on the Central Coast. Re:Find is dedicated to working with local family farmers, artisan brewers, and boutique vintners for the base ingredients for all their spirits making their vodkas, gins, and whiskeys completely locally sourced and crafted. Re:Find Distillery is the Spirit of the Central Coast. Online at refinddistillery.com