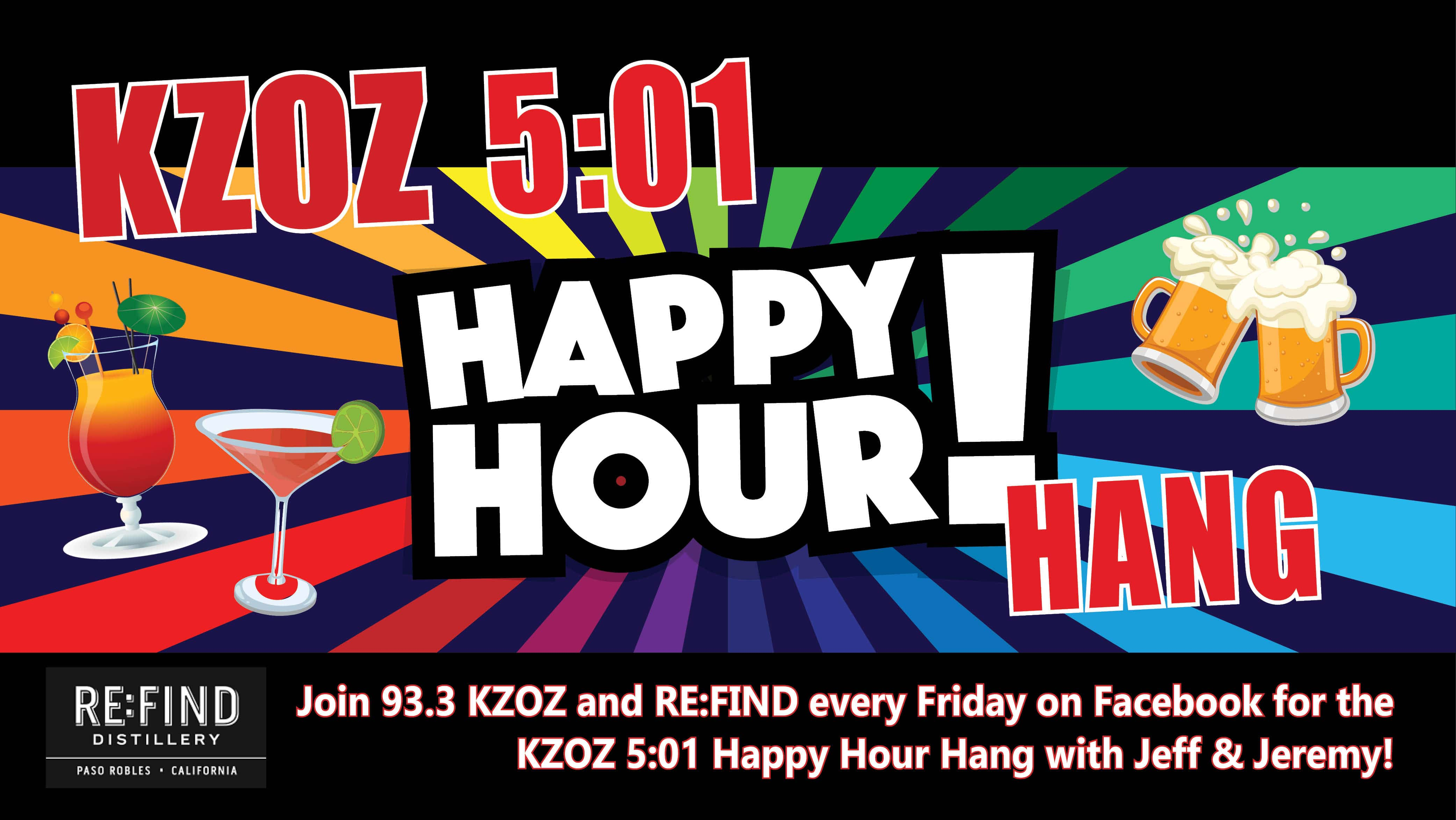 Stir it up, shake it up, crack it open!
Join 93.3 KZOZ and RE:FIND Distillery every Friday evening for the
KZOZ 5:01 Happy Hour Hang with Jeff & Jeremy!
Like 93.3 KZOZ on Facebook and get in on the hang this Friday! Here's a link! CLICK THIS!
CLICK HERE TO WATCH AT THE ALL NEW 93.3 KZOZ YOUTUBE PAGE! 
This is a 4 part series rockin' 5/29 + 6/5 + 6/12 + 6/19!
Hop onto 93.3 KZOZ on Facebook every Friday for a live stream hour and hang with Jeff & Jeremy and the crew from Re-Find Distillery! Plus, special guests! You never know who will pop in to say hi, shake a drink or maybe even play some tunes…and, we're giving you a chance to join the show each week too!
Learn some tips and tricks for making cocktails from the pros at Re:Find Distillery using their locally sourced and produced spirits!
Grab a drink, shoot the breeze, enjoy!
It's like you're at the bar with friends but you don't have to put pants on….or maybe you should…
Check out this sneak peek of the Cocktail Playlist for these events!
You can shop online and pick up your own spirits and kits to mix it up while you're watching at home! Click on any of the spirits or recipes on the list to hit up RE:FIND online!
6/5 THEME: Summer Gin Drinks + SPECIAL GUEST: Kenny Lee Lewis, Steve Miller Band
Cocktails to Shake Up on Air:
Featured Spirit: Gin & Cucumber Flavored Vodka
Classic G&T – ¼ Gin | ¾ Tonic
6/12 THEME: FLAVORED VODKAS
Cocktails to Shake Up On Air
Featured Spirits: Cucumber Flavored Vodka & [e] Vodka Finished in Barrel
6/19 THEME: Whiskey
Featured Spirits: Rye Whiskey & Wheat Whiskey
Local sourcing:  Wheat grown and malted in San Miguel.  Base beer crafted by Firestone Walker Brewery
Cocktails to Shake Up On Air
SIDE NOTE: Did you know that RE:FIND makes hand sanitizer?? CLICK THIS!
The KZOZ 5:01 Happy Hour Hang from RE:FIND Distillery!
About RE:FIND: Paso Robles vintner Alex Villicana pioneered the craft-spirits movement on the central coast by creating Re:Find Distillery, the Central Coast's first craft distillery. His desire to produce sustainable farm-to-table, handcrafted spirits has served as the incubator the created a now vibrant niche industry on the Central Coast. Re:Find is dedicated to working with local family farmers, artisan brewers, and boutique vintners for the base ingredients for all their spirits making their vodkas, gins, and whiskeys completely locally sourced and crafted. Re:Find Distillery is the Spirit of the Central Coast.
CLICK THE BOTTLES AND CONNECT WITH RE:FIND!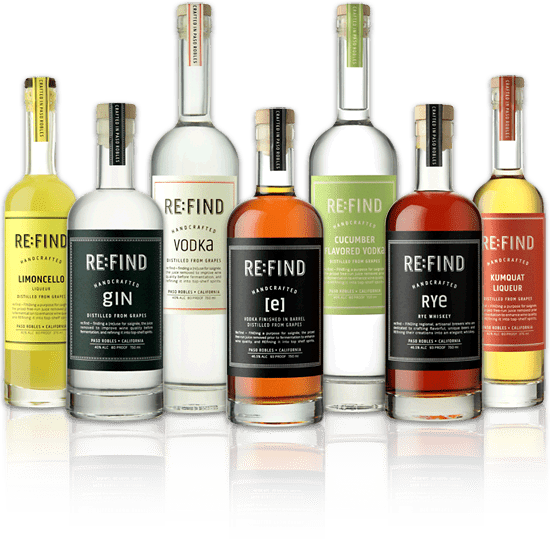 COCKTAIL PLAYLIST FROM PAST SHOWS:
5/29 THEME: Re:Find Cocktail Club + SPECIAL GUEST: Matt Cross, SLO's Entertainer of the Year/Broad Street Pub Proprietor
Re:Find just released their summer cocktail club basket! Sign up for the Cocktail Club online.
You'll get all spirits, mixers, recipes for at least 4 craft cocktails each May & November.
Don't want the whole basket? order by cocktail in the Re:Find shop.
Cocktails from the show: