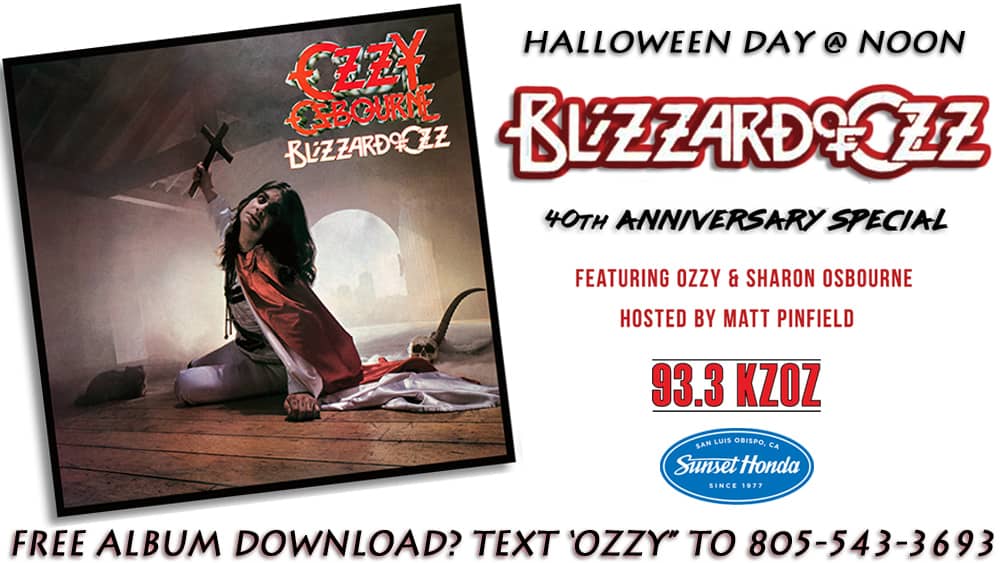 On Halloween…
the Prince of Darkness is coming…
93.3 KZOZ and Sunset Honda celebrate the 40

th

Anniversary of Blizzard of Ozz!
Get in to win a free album download now! Text 'OZZY' to at 8-0-5- 543-36-93!
Plus, listen here at KZOZ Halloween Day (Sat 10/31) at Noon for a 2 hour radio special! Ozzy & Sharon sit down with special host Matt Pinfield for a look back at Ozzy's epic solo debut album AND some post Blizzard era highlights in hour 2!
The KZOZ Blizzard of Ozz 40th Anniversary celebration presented by Sunset Honda on Los Osos Valley Road in San Luis Obispo, where they make car buying easy. Get started today at SunsetHonda.com!