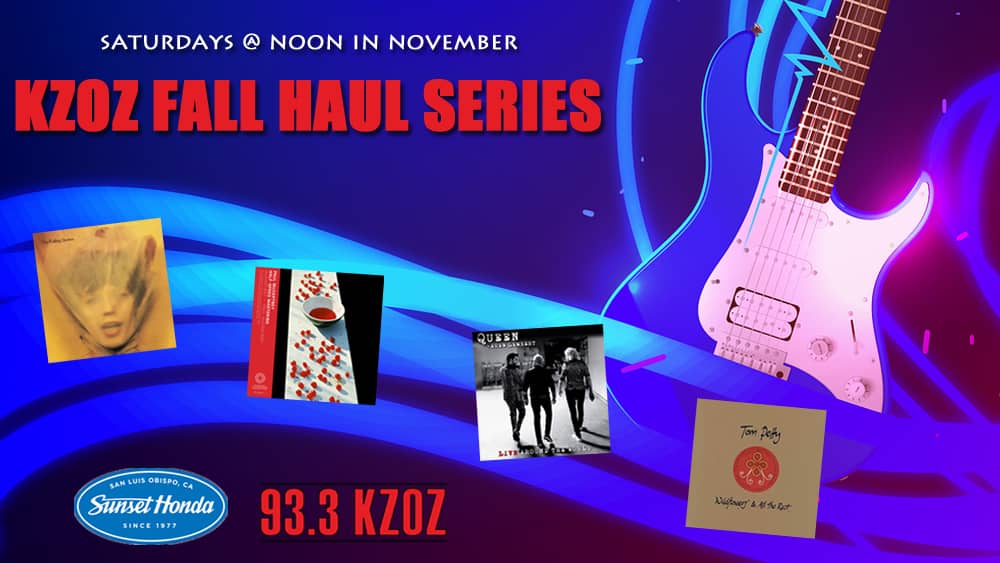 Saturdays in November!
We've got the jams with exclusive artist interviews hosted by our dude, Dan Neer! Catch it on air and streaming right here at KZOZ.com!
Here's the plan:
11/7 – Rolling Stones – "Goats Head Soup All Access" – Dive deep into the new 2020 reissue of Goats Head Soup with Mick Jagger, Keith Richards, Mick Taylor, Bill Wyman and Jimmy Page.
11/14 – Paul McCartney – "McCartney All Access" – 50th Anniversary Celebration of "McCartney", his debut solo album. – Hear from Paul on what he faced after the break up of The Beatles, recording an album at home and more.
11/21 – Queen & Adam Lambert – "Live Around The World All Access" – After close to a decade together, they release their first official album as Queen + Adam Lambert…go behind the scenes with Bryan May, Roger Taylor and Adam Lambert.
11/28 – Tom Petty – "Wildflowers & All The Rest All Access" – Celebrating the new expanded reissue of 1994's Wildflowers — Wildflowers & All the Rest Hear songs off Wildflowers along with some of the previously unreleased material. Hear an interview with Tom in 1994 when Wildflowers was first released plus new conversations with Mike Campbell and Benmont Tench of The Heartbreakers
The KZOZ Fall Haul Series presented by Sunset Honda on Los Osos Valley Road in San Luis Obispo, where they make car buying easy. Get started today at sunsethonda.com!
93.3 KZOZ Rocks!