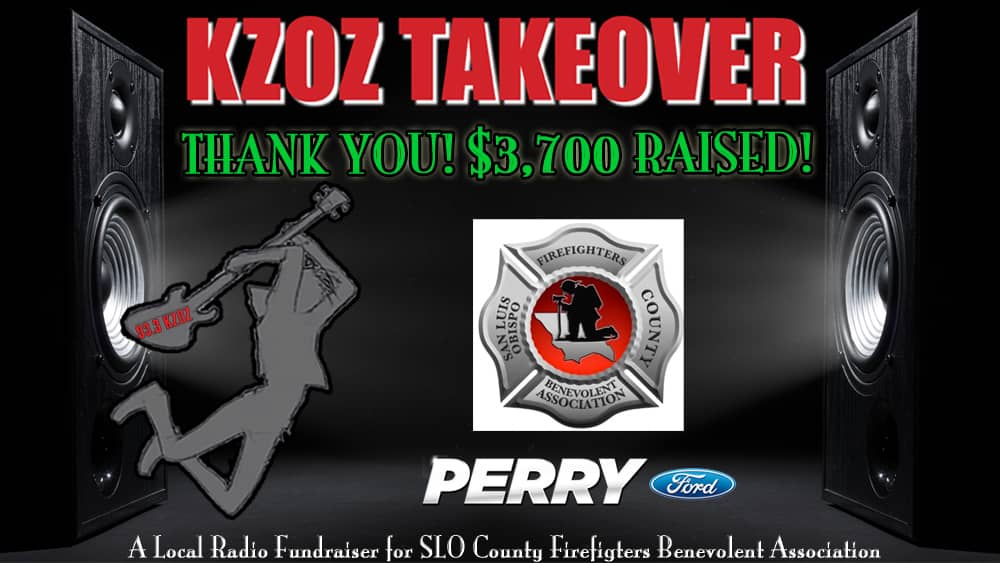 THANK YOU FOR YOUR REQUESTS AND DONATIONS!
With your generous donations, we raised $3,700 for the SLO County Firefighters Benevolent Association, helping firefighters, their families and others effected by fire devastation! Check out more on their work for our local community below.
The 10th Annual KZOZ Takeover presented by Perry Ford in SLO! Holiday savings are happening right now with Markdown Pricing on all new and PREOWNED cars and trucks! There has never been a better time to shop Perry Ford! Los Osos Valley Road in San Luis Obispo and online at perryfordofsanluis.com! Click the logo to check it out.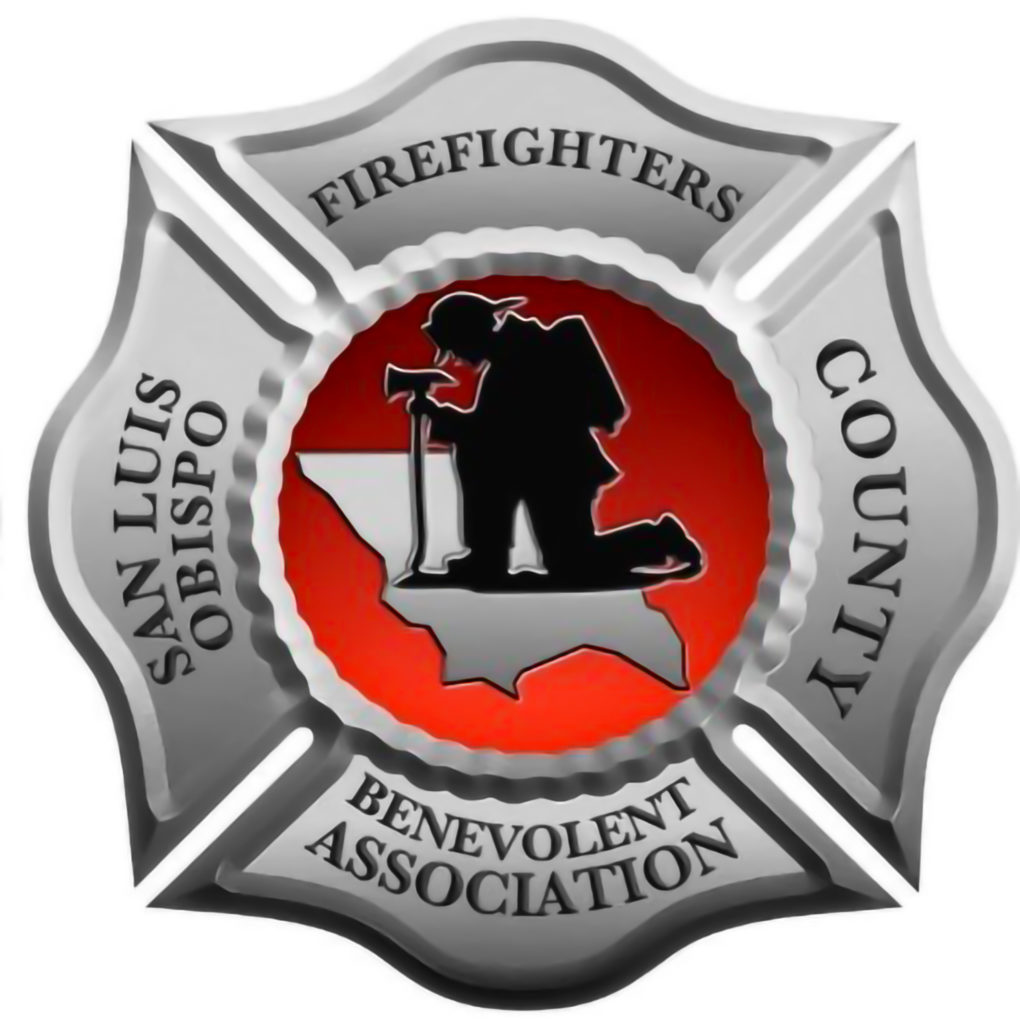 The San Luis Obispo County Firefighters Benevolent Association (SLOCOFBA) is a 501 (C)(3) that supports the Firefighters of San Luis Obispo County, below is a brief description of the SLOCOFBA:
The SLOCOFBA is honored to represent the Firefighters of CAL FIRE and the San Luis Obispo County Fire Department. SLOCOFBA does not have paid officers or positions, SLOCOFBA is a 100% volunteer organization, comprised of Firefighters within San Luis Obispo County.
Our Mission is to provide financial assistance to Firefighters and families of Firefighters as needed during periods of catastrophic injury or illness and  provide public support to victims of fire loss or personal injury. We also provide financial assistance to other public charities supported by the SLOCOFBA. The causes we contribute to are within San Luis Obispo County, with few exceptions.
Below are examples of our past of events and disbursements:
Provide support to local victims of catastrophic fire loss.
Provide support to Firefighters and their families during catastrophic Illness/ injury.
Provide support to the SLO County Fire prevention programs and fundraisers for burn victims.
Since 1993, SLOCOFBA has hosted The Operation Santa Claus Toy Drive, this benefits the children of San Luis Obispo Social Services. We have partnered with The Season of Hope Toy Drive, to help consolidate the toy drive effort county wide. Donations are dropped off at any SLO COUNTY Fire Station.
Collect items and donate to the Thanksgiving Food Drive with the SLOCO Food Bank. Donations are dropped off at any SLO COUNTY Fire Station and dispersed to the food bank.
Host individual fundraisers for injured firefighters and their family members, 100% of funds are directly given to the family requesting assistance.
Annually host a Team for the Seattle Firefighter Stair Climb, in honor of the lives lost due to cancer. This also benefits the Leukemia Lymphoma Society, local families and our firefighters that have suffered from Cancer.
Sponsored a CAL FIRE/ San Luis Obispo County Firefighter in raising funds by riding his bicycle from Golden Gate Bridge to the Brooklyn Bridge. His mission was purchase equipment for his sister that was paralyzed from a swimming accident, so she could go to college independently and raise awareness to victims of spinal cord injuries.
Host an annual Appreciation Dinner for our Firefighters and Retirees to honor their service.