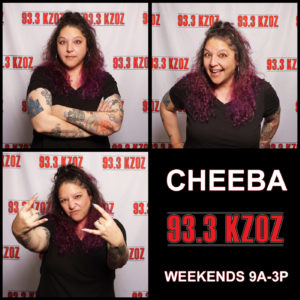 Cheeba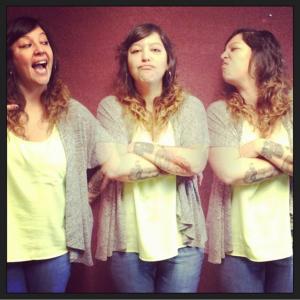 Meet Cheeba! If she had a Warning Label it would read: Parental Advisory, Not Suitable for Children, and Excessive Foul Language.
Her obsessions include pugs, Hello Kitty, and organization! Her Ride or Die team is the Los Angeles Dodgers. Her most unhealthy obsession is not wanting to leave her house, while her #1 Bucket list item would be to be on a TV Game Show.
Her top 5 favorite bands (in random order) are Oingo Boingo, Zeppelin, Run DMC, Beastie Boys, and Duran Duran. She also likes it when she hears a guys name for a girl and when people name their pets people names. If she had to pick some other specific favorites she'd pick: Star Wars not Star Trek, DC over Marvel, Sushi over Tacos (because Taco Tuesdays rule, but someone should start Sushi Sundays…) and Harry Potter over LOTR. She also loves being married and couldn't have asked for a better PIC!
If she could pick 1 superpower to have she'd want to be able to speak to animals. She can word-for-word recite The Breakfast Club and Ferris Bueller's Day Off. She admits that she likes Nickelback and she is annoyed with Rolled ice cream and most people. And, she's extremely pissed that she never got to see NIrvana when she had the chance.
She HATES spiders, Bubblegum Alley and most children, and would consider herself a morning person. Her weaknesses include any sweet bread and anything with Ryan Reynolds. Her favorite TV Show is Friends and her very first scary movie was Jaws.
If she had to choose between 30 days without her phone or life without dessert, she'd happily go without her phone. The best show she's seen at the Mid-State Fair is Tom Petty and Weezer (not together although that would have been RAD)!!
1 More Random Fact about Cheeba: She saw Oingo Boingo live 10x
IG: @mscheebaSnapchat: MsCheebaJ
eBay seller: classypug
AND Co-Hosting The Goody Squad weekly podcast on the Art Hurtz Podcasting Network on iTunes, Spotify and Stitcher