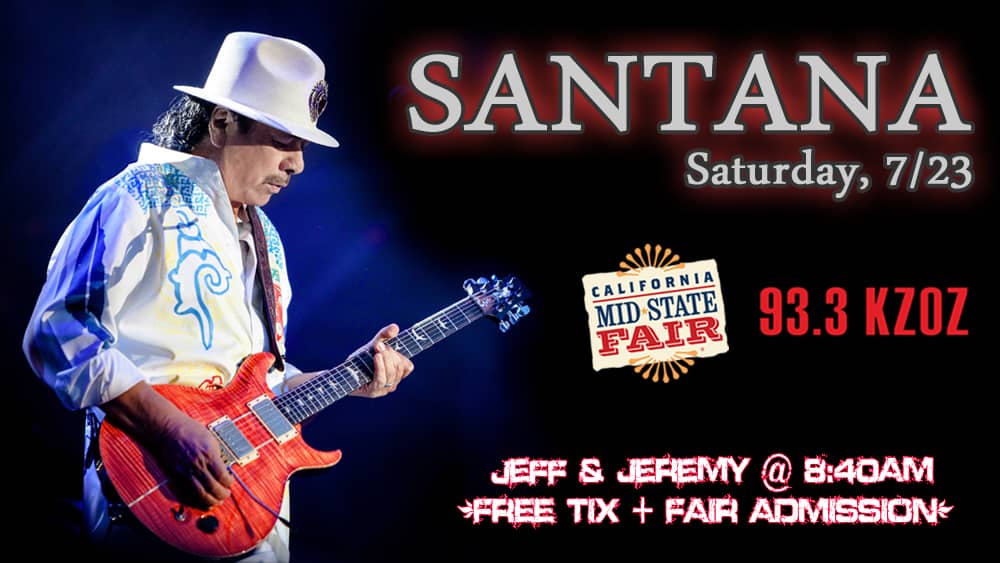 Are you ready for THIS?? Santana LIVE! Right here on the Central Coast!
93.3 KZOZ welcomes Santana to the grandstand stage at the California Mid-State Fair, Saturday, July 23rd!
Jeff & Jeremy have your tickets at 8:40am! (Mon 5/16 – Fri 5/20)
Instant win a pair AND qualify for a full 6-pack upgrade!
Hell yeah! Santana at the fair!
Tickets on sale Friday, May 20th at 10am, online only at kickassfair.com!
Summer rocks with 93.3 KZOZ!