Happy Friday! You get today's full show as a reward to subscribing to the podcast! We really hope you enjoy it and feel free to leave us five stars… Below is what we covered!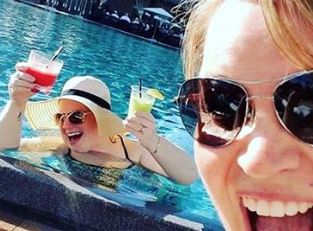 0:00 to 10:31 Jeremy is closing in on that free timeshare vacation.
10:31 to 18:04 Walmart is taking away all the fun of giving candy for Valentines Day.
18:04 to 25:11 Tamale Festival is shaping up to be huge.
25:11 to 39:05 Ali Razi looks like he will be in second place again this year in the Redzone Challenge, and the Crowler will last a lot longer than you think.
39:05 to 45:43 You might roll the dice with a beer expiration date… but Dairy, that's a different story unless you are Jeremy.
45:44 to 51:42 Why is Organic Bread at Trader Joe's cheaper than the regular bread?
51:42 to 56:51 Jeremy doesn't like it when Matt pulls his socks up when wearing shorts.
56:51 to 63:37 Two Drunk Dads try explaining to Jeremy that Parenthood is not a "Hobby"
63:37 to 76:55 How can you win a contest if you get the most votes, but you are declared the loser?