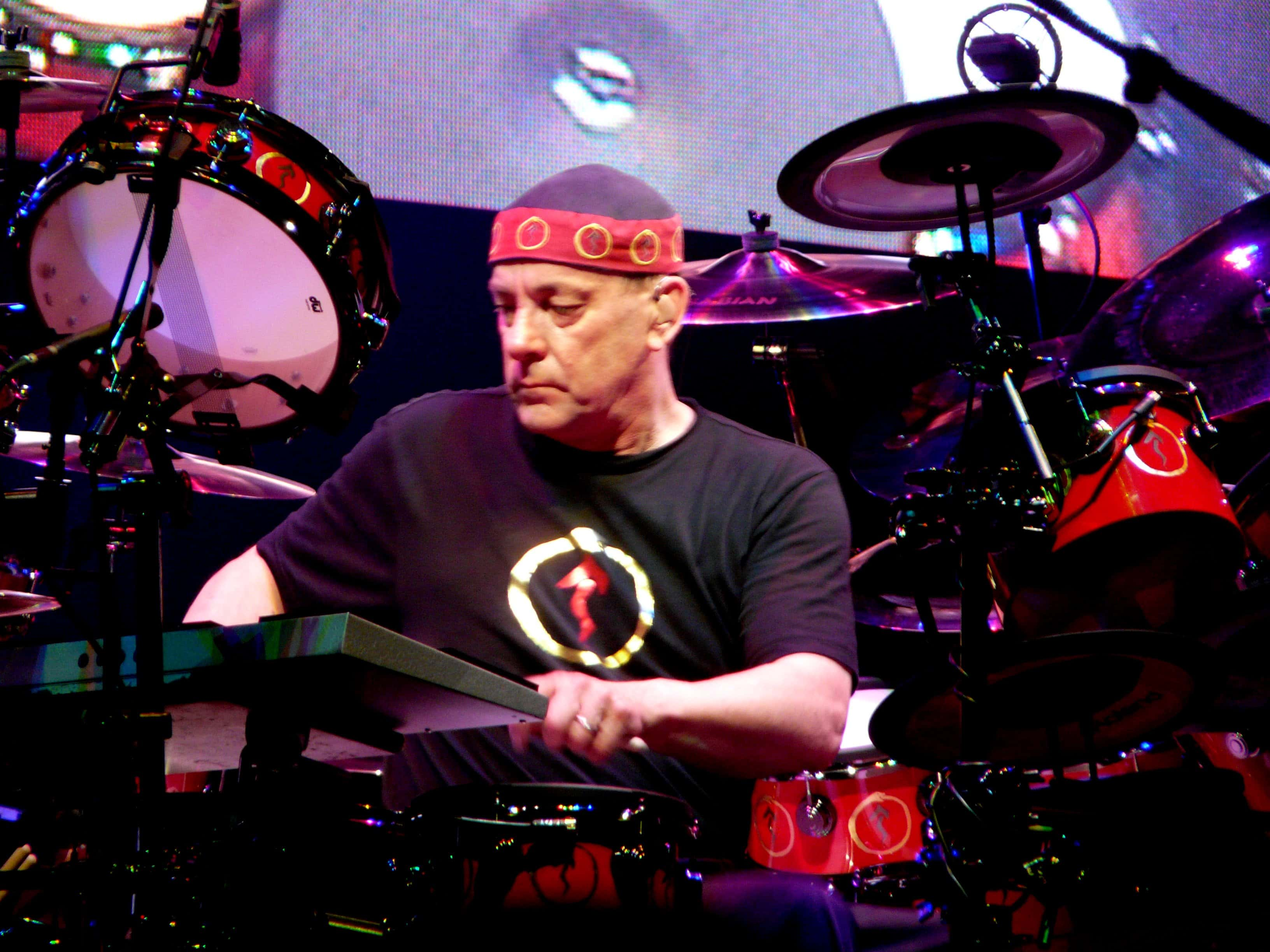 (Neil Peart of Rush live in concert at the Xcel Energy Center on May 22, 2008. Photo by Matt Becker)
Remembering Neil Peart today at KZOZ.
In some conversations with you (thank you for the calls and texts) on the air this afternoon, I heard him called a prolific drummer, a poet , a genius lyricist, a teacher for all of the powerful messages in his music and more. He will never be forgotten. His legacy lives on in the music and in each one of us that was touched by these different facets of this legendary man.
May He Rock In Peace.
With Love,
Suzanne
News:
Peart died Tuesday in Santa Monica at age 67. The cause was brain cancer, which he had for three years, according to Elliott Mintz, a spokesperson for the Peart family. Peart is survived by his wife Carrie and his daughter Olivia.
Peart, acclaimed as one of the most influential drummers of his era, was a Rock and Roll Hall of Fame member along with his bandmates Geddy Lee and Alex Lifeson. The band retired from the road in 2015.
The band posted a note on Twitter late Friday afternoon after the news was announced and asked fans wishing to express their condolences to "chose a cancer research group of charity of choice and make a donation in Neil's name."
Take a look back with Rolling Stone and their full article: