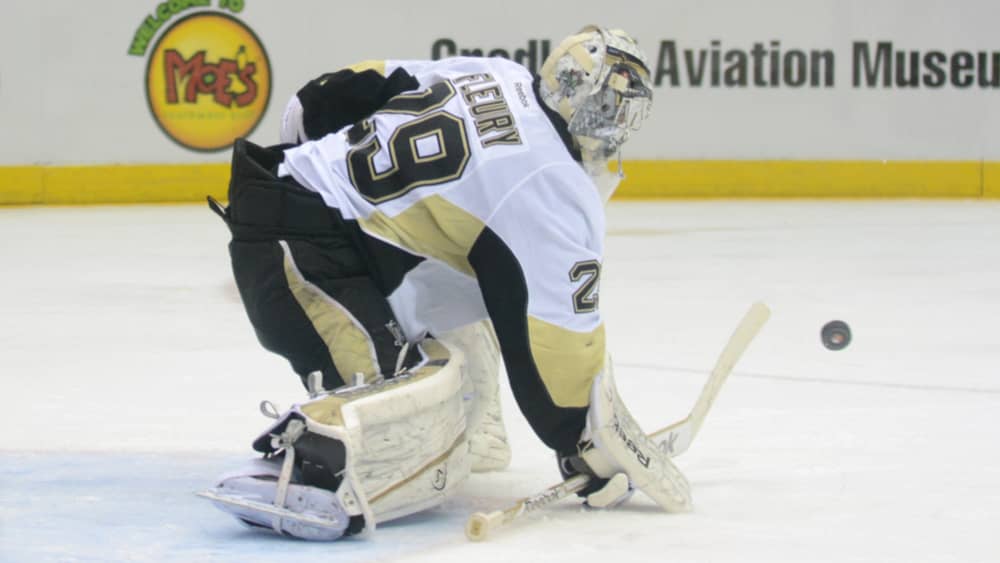 Goaltender Marc-Andre Fleury has informed the Chicago Blackhawks that he will play for the team during the 2021-22 season after being acquired in a trade last week. The 36-year-old Fleury has one year remaining on his current contract with a salary cap hit of $7 million for this season.
After spending the past four seasons with The Golden Knights traded Fleury to Chicago last week after spending four seasons there, however rumors circulated that Fleury would not want to play for Chicago because he did not want to leave Vegas and uproot his family again at this stage of his career. Fleury, the 2020-21 Vezina Trophy winner, said that he needed to take some time to consider his future, after having found out he was traded on Twitter.
Along with Fleury, Chicago has also added Seth Jones, Tyler Johnson, Jake McCabe, and Caleb Jones to its roster this offseason, and should be getting captain Jonathan Toews back after he missed the entire 2020-21 season.
Editorial credit: Jai Agnish / Shutterstock.com